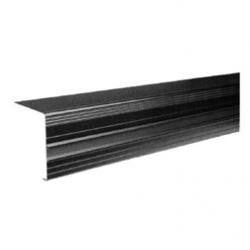 RV SEWER BUMPER COVER - ALUMINUM HOSE BUMPER COVER 3269696
Regular price $125.95 Sale
RV Aluminum Sewer Hose Bumper Cover
Product Description:  The new aluminum RV bumper cover is made from bright and sparkling anodized extruded aluminum.  The RV bumper cover helps protect your steel RV sewer bumper.   The RV bumper cover hides standard 4" x 4" black box RV bumper. The bumper cover is easily installed with metal screws (not included). Total length of bumper cover is 96" you can easily cut the rv bumper cover down to the size that you need.  A lot of people would like to have a diamond plate RV bumper cover.  I have not found one yet.   If you do please let us know and we will add it to the site.
Related products:  We also carry hinged bumper caps, bumper, and bumper hitches.   Make sure you check out all our other RV Bumper Products. 

$.99 shipping terms: This product comes with $.99 shipping to most regions, exceptions may apply.

 PROP 65 WARNING: This rv bumper cover may contain chemicals known to the State of California to cause cancer and birth defects or other reproductive harm. Wash hands after handling your RV bumper cover. For more information, visit www.P65Warnings.ca.gov
Thanks for visiting the RV accessories superstore.
kpc59 pu 040522 pu 072221-kpc59