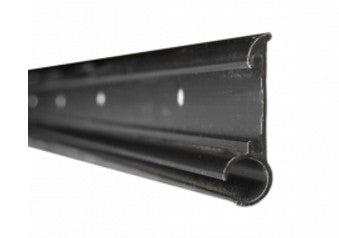 RV Aluminum Insert Awning Rail - Black- 16 foot 1651002
Regular price $70.95 Sale
RV Aluminum Insert Awning Rail - Black- 16 Foot Long
Black Insert Awning rail dimensions:  16' x 1-1/2" x 1/2"
99 Cent Shipping:  Shipping for the black RV awning rail is only 99 cents!
Cut to 4 foot lengths:  We ship all RV rails via UPS only. RV drip rails, gutters, and awning rails must be cut into lengths of 4' and shorter in order to ship safely without damage, due to rails longer than 4' becoming bent because of length and material. Products that are cut cannot be returned.  You may request to have the rails cut into specific lengths; 4' or shorter just let us know.  If no lengths are specified then they will be cut into four 4' lengths (4',4',4',4').

 PROP 65 WARNING: This product may contain chemicals known to the State of California to cause cancer and birth defects or other reproductive harm. Wash hands after handling. For more information, visit www.P65Warnings.ca.gov
 pu 0702320